Have you ever pondered upon what life is like for African princesses? If so, then let's delve into the world of African royalty. Here are some African princesses who have made their mark in history, and some little things you should know about them.
For centuries, African princesses have been a symbol of grace, beauty, and strength. The history of African princesses is a fascinating journey through time, filled with stories of courage and determination, love and sacrifice, and the evolution of traditions and customs. In this article, we will celebrate the legacy of African princesses, from the early kingdoms to the modern-day societies, and discover the enduring impact of these noble women on the continent's history and culture. Join us on this inspiring journey of discovery and be enlightened on the true essence of African royalty. Although there is a large repertoire of examples to pick from, I have chosen to write on this select few because of the uniqueness of each of their endeavours and how each of these women vary in both style and approach to navigate their circumstances in their own way.
Here are the stories of some amazing real life African princesses
Princess Amina of Zazzau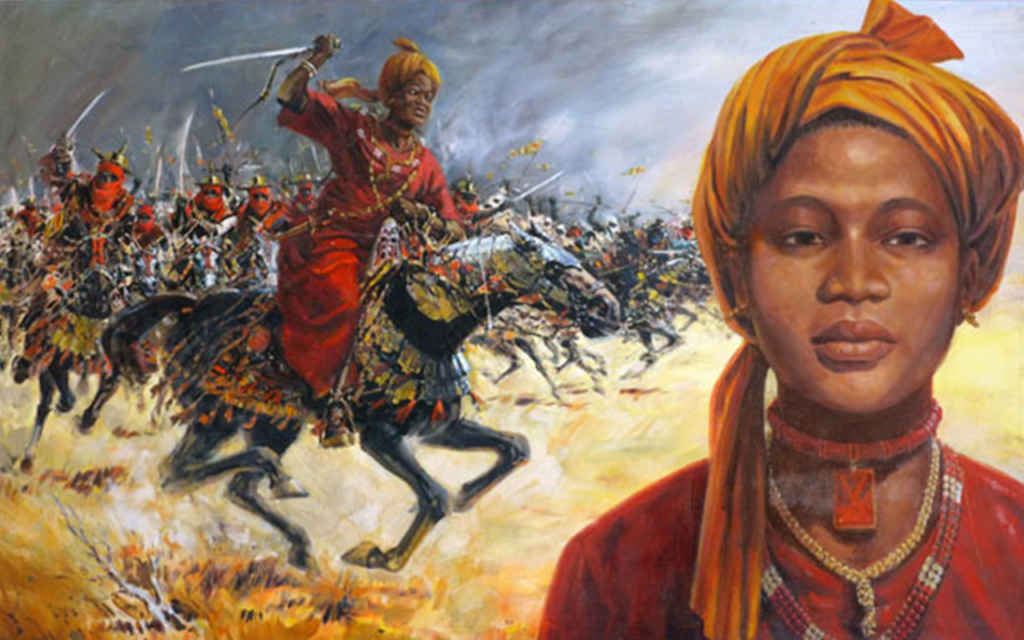 Born in the mid 16th century 1533 to be precise to king Nikatu, the 22nd ruler of Zazzau, and Queen Bakwa Turunku. Amina had an interesting upbringing, she was always with her father who favoured her and spent much time with her teaching her all about political and military matters.By her 16th birthday, she was named magajiya(heir apparent) and was offered various gifts like: fine fabric and slaves from the many men lining up to be her suitor. Following the death of her father, her brother karama became the next ruler of Zazzau and Amina served under him as a military officer, achieving many feats such that till today she is praised with a song as " Amina daughter of Nikatu, a woman as capable as a man and able to lead men into war.
After the death of her brother in 1576, Amina ascended the throne as the ruler of Zazzau. Although Zazzau was already thriving as one of the largest of the seven original hausa states, three months after Amina was crowned Queen she waged a 34 year campaign against the other hausa states to expand Zazzau's territory and as the kind of woman she was, one would know that it wasn't an empty threat as she had a large and able army of 20,000 foot soldiers and 1,000 calvary troops to back her up.It was said that she took a lover at every town she visited and had them beheaded the next morning to prove a point that no man has relations with her and lives to tell the tale. During Amina's reign, Zazzau conquered many territories and to protect her new lands, she had them surrounded by walls. Many of them still survive today as ganuwar(amina's walls).
Queen Amina died in 1610 after 34 years of leading as ruler of Zazzau making her one of the only African princesses to actually become a queen. The exact circumstances surrounding her death are unknown, so is the location she died in. Some historians say she died in a place called Attagar, near present day Idah while some say she died in Vom, Jos. But one thing is certain that she left behind an unreplicable legacy of herself.
Princess Omo-Oba Adenrele Ademola of Abeokuta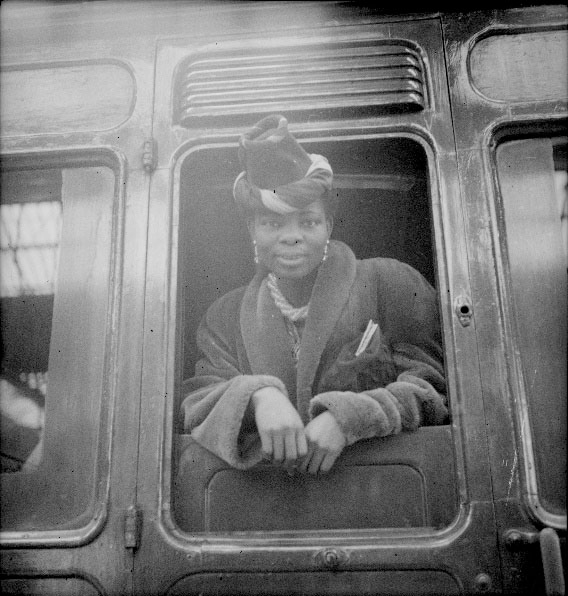 "Princess and nurse" born on 2nd january 2016, she was the daughter of Ladapo Ademola the alake of Abeokuta(A significant king in the southern region of nigeria). She moved to London on the 29th of June 1935 at 22 years old, and initially stayed at the Africa hostel in Camden Town, established by the West African Students' Union(WASU). In 1937, as part of her princess role, she attended the coronation of King George with her father and her brother Adetokunbo Ademola. She then attended a school in Somerset for two years and by January 1938, she started her nursing training at GUY'S Hospital. In 1941 she became a registered nurse at GUY'S before serving in hospitals across London during the second world war. In the early to mid 1940's a film was made showcasing her works ,the film was named "NURSE ADEMOLA ". The film was said to have inspired many african viewers at its screenings across west africa,the film is now known as a lost film (which is a huge letdown by the way).The last record of princess Ademola was of her travelling with a businessmanAdeola Oduntola in 1948. There are no other known records of her after the 1940's.
Princess Inikpi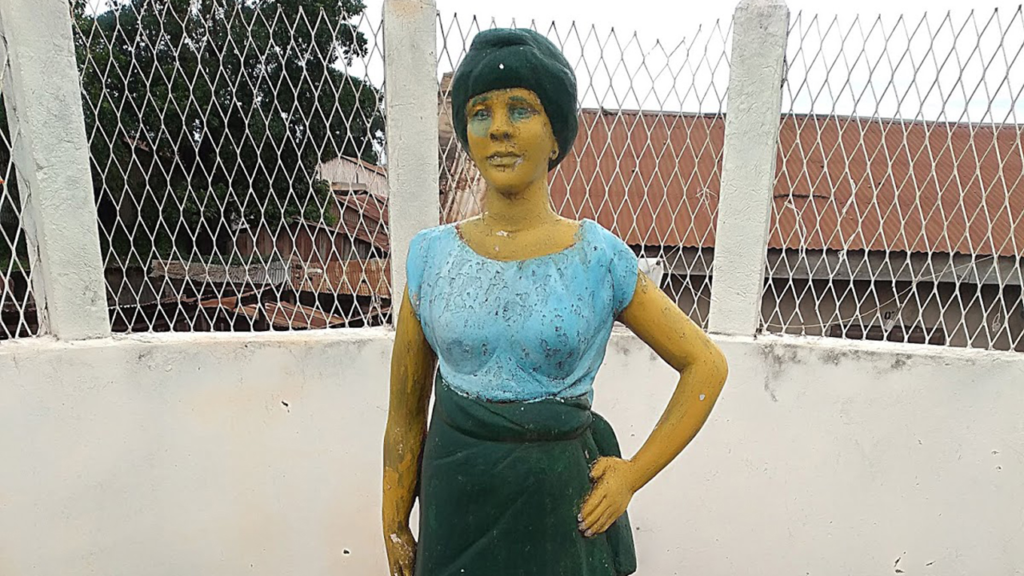 Princess Inikpi was known as the virgin princess of the Igala kingdom, she was buried alive to save her kingdom from the impending doom from the then Igala-Benin war in 1515-1516 during the reign of Ata Ayegba Oma-Idoko(her father). The Igala kingdom's sovereignty,peace, and existence was constantly threatened by the then benin kingdom. To avert the impending doom of war and grant her kingdom victory, princess Inikpi had to become the sacrificial lamb and be buried alive as requested by the oracle. Though her father the king was against it as Inikpi was the only and beloved daughter of the king, the people of Igala even called her Inkipi oma fedo baba meaning "Inikpi, the father's beloved. She still offered herself of her own free will to be sacrificed against her father's wishes. She set out to the bank of river Niger Idah(also known as market square)  where according to their customs, she was along with 9 slaves who would help in her journey to the afterlife. It is said that when the Benin people tried to attack, what they saw was an illusion of the Igala kingdom already in flames , so they retreated with the assumption that the kingdom was already under attack .However, it was probably the influence of princess INikpi's selfless sacrifice. There was a movie made about it "The legend of Inikpi " a 2020Nigerian film directed by Frank Rajah Arase. It was a debut as a film producer for Nigerian actress Mercy Johnson.
Princess Elizabeth of Tooro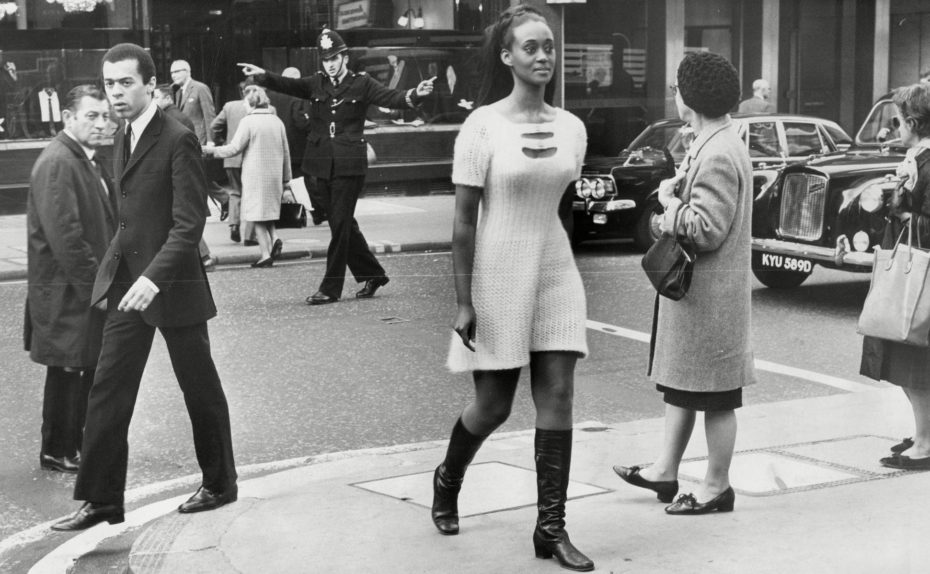 An image of Ugandan Princess, Elizabeth of Toro. Source: Messy NessyElizabeth Christabel Edith Bagaaya Akiiki of toro. Born on 9th february,1936.Ugandan princess, actor top model,minister of foreign affairs and ambassador to the US,germany and the vatican in the 1960's. Known for her beauty and sharp wits, she is a princess of one of the oldest kingdoms in Uganda (Toro). Born to George Rukidi, the "Omukama" (or king) and her mother Queen Kezia. She had the privilege of attaining good education and she felt she had to work hard to meet up to expectations. The princess gained admission into the university of Cambridge to study law, she later went on to become the first east african woman to be admitted into the english bar. After her father the king died, the kingdom of toro was in a state of turmoil. To protect the princess from harm, her friend Margaret flew her to London where she went on some fashion gigs(probably to take her mind off things) which ended up being hits, her sudden success triggered a move to New York with interests from famous fashion magazines, badass right? She also led a successful career in acting, featuring in some films and several motion pictures, but she cut all these short as she had more important goals like her return to uganda in 1971 in pursuit of her career in politics.though she had her ups and downs in this aspect, she later became one of the key players in the restoration of toro to its former glory.
Princess Sara Gizaw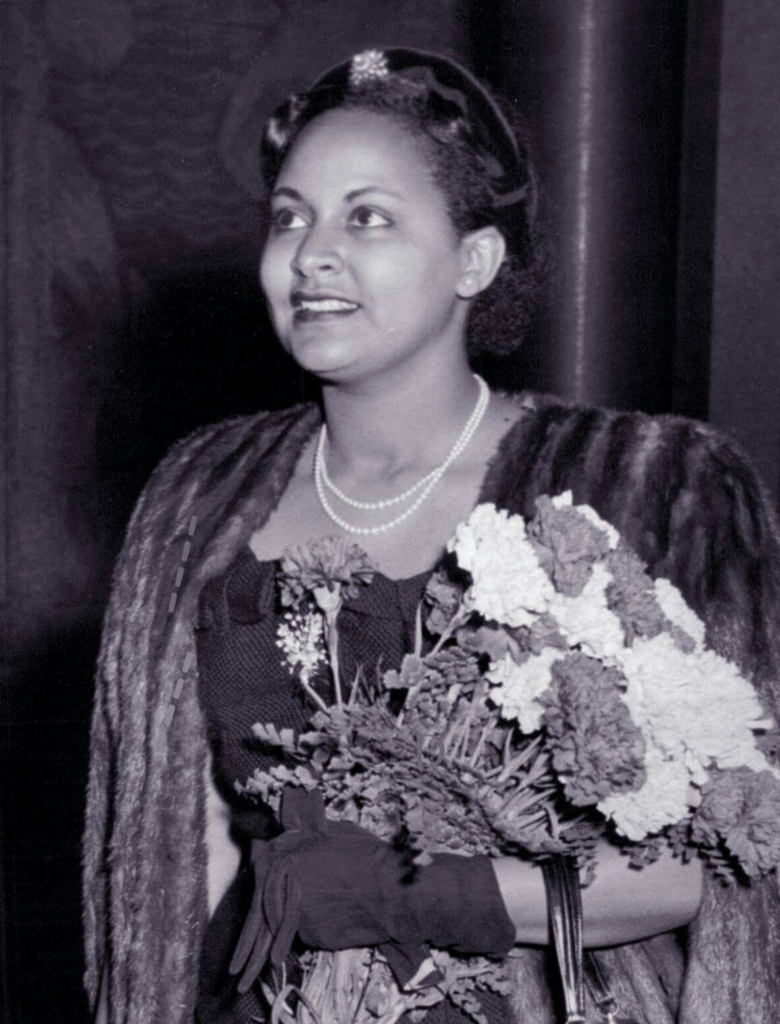 The duchess of Harar, she was the widow of prince Makonnen, Duke of Harar and second son of Emperor Haile Selassie Of Ethiopia. Born 1st January 1929, wollo province, died 17th february 2019, Addis Ababa. She was educated at the royal infirmary nursing school in Edinburgh.
She was the mother of five sons, Paul Wosen seged Makonnen, Mikeal Makonnen, Tefferi Makonnen, Beede Mariam Makonnen, and Dawit Makonnen. She was widowed in 1957 when her husband died in a car accident which was a tragic moment for the entire family. Upon the overthrow of their family in 1974, Princess Sara Gizaw was imprisoned alongside other family members without trial,she was later released in 1988, after which she went to reside in addis ababa where she died. But she didn't do so without leaving behind any legacy, Princess Sara Gizaw's eldest son, Prince Paul Wosen was second in line to the Ethiopian throne, and was expected to eventually become heir presumptive as the current heir apparent, Prince Zara Yakoob Aruha Selassie had no legitimate son. Prince Paul Wosen eventually became ruler of Ethiopia, and died on November 10,2021 at 74 after a long struggle with an ilness.
It has been a captivating and enlightening journey delving into the life stories of these remarkable African princesses. Their narratives resonate with valuable life lessons, showcasing traits of selflessness, perseverance, patience, and unwavering commitment.
One of the most profound takeaways from their experiences is the lesson of self-sacrifice, not in the extreme sense of losing one's life, but in the willingness to put others and a greater cause ahead of personal interests. These women exhibited remarkable strength and resilience, demonstrating that enduring hard times can often pave the way for a brighter and more prosperous tomorrow.
Frank Sonnenbery's insightful quote, "Life isn't about the number of ups and downs you experience but by how you deal with them," encapsulates the essence of their journeys. It is a reminder that challenges are an inevitable part of life, but our response to them defines our character and the course of our lives.
In both the adversities they faced and the triumphs they achieved, these African princesses showcased the importance of humility during lows and humility during highs. Through their stories, we are reminded to embrace life's ebb and flow, navigating it with grace, fortitude, and the wisdom to extract valuable lessons from every twist and turn.
As we reflect on their legacies, may we be inspired to emulate their resilience and approach life's journey with a spirit that embraces both the storms and the calm, for it is in this balance that we find true wisdom and the path to a meaningful and impactful life. Before you leave, you can also check on this brief yet inspiring article about certain African leaders with influence in africa.