If you're looking to spend some time getting to understand Africa; its past, rich cultures, present lifestyles of African people, or you're just curious to know what's out there on tv series about Africa, this is for you.
Apart from series set in Africa but not actually about Africa/Africans what remains is precious little on the African tv-series scene. From soapies to documentaries, this article aims to give ten insightful, well-produced series about Africa in English.
Let's start with a classic, Africa, yes that's the name.
AFRICA
Did you know Africa has dolphins? I now know because of Africa.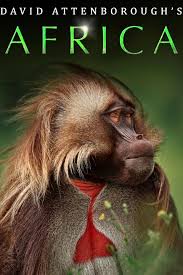 Africa is a documentary on Africa's wildlife and natural resources by the BBC Natural History Unit released in 2013. Presenting animals native to Africa, it reveals behaviors of Africa's wildlife, deep cave explorations that had never been put on screens before, and featurettes detailing behind the scenes of dangerous close-ups.
The tv series Africa has 6 nerve-wracking episodes each an hour-long, dedicated to the different regions that were filmed within the 4 years of its making. It can be watched on Netflix, Amazon Prime Video, or BBC iPlayer, it is also available as a DVD box set on Amazon.
You don't even have to commit much time to get cool footage of Africa, short clips from the documentary can be viewed here BBC: Clips from Africa.
TINSEL
If you are one for soapies this is the best out there chronicling African lives and its entertainment industry at the same time.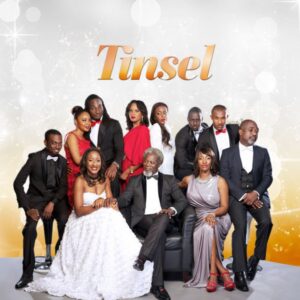 Beginning in 2008 and created by Yinka Ogun, Tinsel is rife with intrigue, suspense, betrayal, family conflicts, and rivalry. It revolves around two rival Nollywood firms, Reel Studios, founded by Fred Ade-Williams (Victor Olaotan), and Odyssey Pictures, headed by Brenda "Nana" Mensah.
With over 1000 episodes aired and consistent high-quality production, Tinsel has been called "the most successful television drama on Nigerian television in recent times." 1.
All episodes can be viewed on African Magic and on Demand Africa
MTV SHUGA
So much can be said about MTV's MTV Shuga, it started in November 2019 as an initiative by the Kenyan government and the USA's PERPFAR to address young people's sexual and reproductive lifestyles, especially the spread of HIV in Kenya.
The first season follows a group of Kenyan secondary school friends caught up in love entanglements and shows different scenes of HIV testing, fear, betrayal, and reckless living. Other seasons feature Nigerian and South African thespians, characters, and settings and address other issues such as illegal abortions, contraceptives, and gay relationships. Guest appearances from Flavour, J Martins, Tiwa Savage, and P-Square are not uncommon in this series.
Presently, the ongoing season titled MTV Shuga Alone Together, shows the characters talking to each other about everyday life in the COVID-19 lockdown, and is backed by the UN.
  MTV Shuga episodes can be viewed on MTV Shuga.
QUEEN SONO
Queen Sono was released by Netflix on February 28, 2020, and is Netflix's first African, original series. 2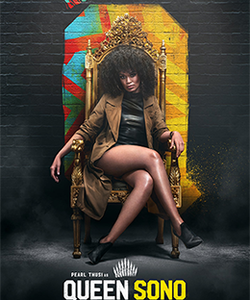 This crime thriller, Queen Sono, set in South Africa is about an African woman, Queen Sono, played by Pearl Thusi, an undercover agent of the Special Operations Group (SOG), who tackles terrorists and criminal groups while handling her personal conflicts.
Finding out her ex is the mind behind the Watu Wema, a terrorist group planning to liberate Africa, brings her a dilemma; and when her mother's murderer is to be freed on parole, she visits him for answers and reveals she was at the scene of the crime when he lies to her about the circumstances surrounding the murder.
This action-filled drama, Queen Sono, addresses contemporary apartheid in SA and crime problems in Africa, and a second season was commissioned on April 28, 2020.
SHAKA ZULU
Interested in African history? Shaka Zulu is an epic film about the warrior-king Shaka of the Zulu people of South Africa. It was written by William Faure and Joshua Sinclair for the South African Broadcasting Corporation (SABC) in 1986.
While very controversial and criticized as another biased tale of Africa from the eyes of colonialists depicting Zulus as barbarous before the coming of white colonizers, it does present a close to the factual covering of Shaka's life and conquests in an entertaining series of 10 episodes.
If you can handle gaps in narration, unexplained events, the cringe-worthy depiction of Zulus, nudity, and gore for a journey into Zulu history, then Shaka Zulu is for you.
  Shaka Zulu can be viewed here on IMDb.
ROOTS (2016)
This heart-rending series is a remake of Roots (1977), it starts with Kunta Kinte, played by Malachi Kirby,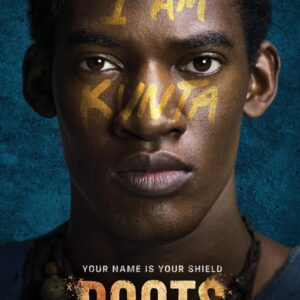 the teenage son of a Madinkan leader who is abducted and sold into slavery by a rival clan, the Koros. Roots details his trials as a slave on American soil, his attempts at escape, and the lives of the family he creates.
While detailing mostly American events over several generations in its 4 episodes, slavery's effects on African people is the most central theme throughout this series.
Roots is beautifully narrated by Ike Amadi and culminates in a free man Alex Haley tracing his roots back to Kunta (pun intended) and writing a book to honor his family.
AN AFRICAN CITY
Hailed as the Sex and the City for African viewers, An African City tells the story of 5 African women who have spent their lives abroad and return to settle in Accra, Ghana where they form a friendship. It chronicles their love, sex, and work lives, sexual abstinence, and unemployment.
Created by Nicole Amarteifio, a returnee herself, An African City is aimed at fostering confidence in African women and subverting societal norms.
It has two seasons and can be found on Youtube or at An African City website.
BLOOD & WATER
   Blood & Water, a Netflix original series released on May 20th, 2020, is set in South Africa.
The protagonist, Pulele has been done a wrong, her sister, Phumelele was abducted as a baby as part of a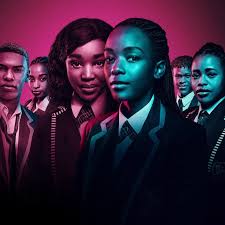 human trafficking network and she continues to live under her shadow. She soon crosses paths with a popular athlete, Fikile, at a party, who someone points out looks like her; she moves to Fikile's school to investigate if this is her sister. Later in the series, she finds out her family keeps another dark secret.
Blood & Water while intriguing and suspenseful, explores the life of the regular South African, high school student and the sex trafficking problem in South Africa in its only season.
It can be viewed on Netflix.
GENERATIONS: THE LEGACY
   Generations: The Legacy is the remake of the series Generations, created and produced by Mfundi Vundla.
Both series are set in the South African advertising industry and follow the passing down of wealth and knowledge from generation to generation in a South African family, rife with intrigue, betrayal, strife, and family conflicts.
  Generations: The Legacy is available for viewing on IMDb and on Youtube.
SUPER STORY
Ready for a good time with family? Super Story has you covered.
  Super Story is a Nigerian drama aimed at being didactic and maintaining corny titles. Created by Wale Adenuga and first aired on WAP TV in 2001, it still remains a family favorite.
Episodes tell different stories that end with a moral lesson and can be watched on NTA, WAP TV, and Youtube.